JUVÉDERM® XC helps replace the skin's Hyaluronic Acid  (HA), which is lost as we age, adding volume to smooth away facial wrinkles and folds. JUVÉDERM® XC achieves its smooth consistency due to an innovative manufacturing process called HYLACROSS™ technology.
HYLACROSS™ gives JUVÉDERM® XC its unique smooth-gel properties as well as robust gel structure that holds up over time. JUVÉDERM® XC is the first smooth-consistency HA gel and the only HA filler that's FDA approved to last up to one year following a single treatment. JUVÉDERM® XC is formulated with lidocaine, a common anesthetic, to provide a more comfortable experience during and after treatment.
Injections are performed in the office with only minimal downtime needed.  The JUVÉDERM® XC gel is gently eased under the skin to instantly smooth out facial wrinkles and folds.  Results can be seen immediately.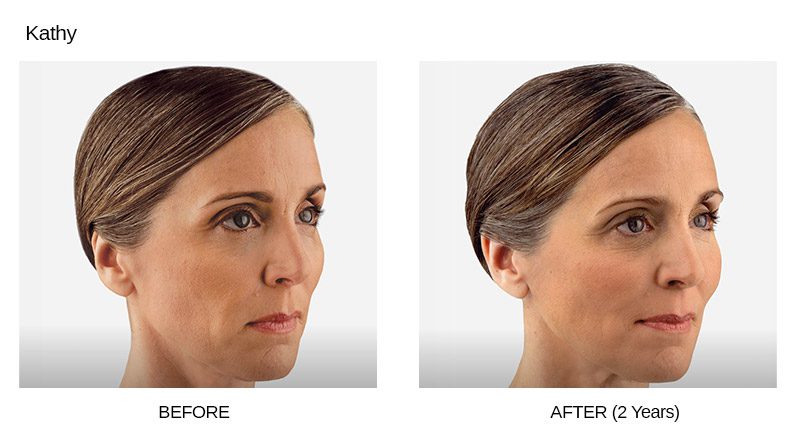 *Actual patient photos. Results may vary. Unretouched photos taken before treatment and 2 years after treatment. A total of 3.5 mL of JUVÉDERM VOLUMA® XC was injected into the cheek area. The average volume of JUVÉDERM VOLUMA® XC injected during the clinical study was 6.8 mL to achieve optimal correction for the cheek area.
What does it do?
As we age, our cheek area loses its youthful shape. The cheeks flatten out and the skin may begin to sag. JUVÉDERM VOLUMA XC injectable gel is designed to temporarily reverse these signs of aging. It is a gel that is injected into the cheek area to lift the skin. It temporarily adds volume to the cheek area and results in a smoother contour and more youthful appearance to the face.
What happens in the office before the injection?
The skin in and around the treatment area will be examined and may be photographed. If numbing medication is desired, a lidocaine cream, or other anesthetic agent may be used. The treatment area will be cleaned and then prepared with alcohol or other antiseptic. A marking pen may be used to mark the planned injection area.
What happens during the procedure?
After the first injection into the cheek, a few seconds will be to taken to allow the lidocaine to take effect before moving forward with the rest of the treatment. JUVÉDERM VOLUMA XC will be injected in small amounts over the treatment area until the desired aesthetic outcome is achieved. The treatment area may be massaged gently to assure that the product is evenly distributed. An ice pack may be applied for a brief period following treatment to minimize swelling and reduce pain.
What should I expect following the procedure?
Some patients may experience tenderness, swelling, firmness, and lumps/bumps. These side effects generally last 2 to 4 weeks. Within the first 24 hours, you should minimize strenuous exercise and exposure to extensive sun or heat. Exposure to any of the above may increase temporary redness, swelling, and/or itching at the injection site. If there is swelling, an ice pack may be used over the swollen area.
Will I need more than one treatment to achieve my desired result?
While individual results may vary, in a clinical study, results lasted up to 2 years in a majority of subjects treated with JUVÉDERM VOLUMA XC. After this, repeat injections are usually needed to maintain your desired result.
SCHEDULE YOUR CONSULTATION
Oculoplastic Surgeons of Oklahoma, located in northwest Oklahoma City, is dedicated to providing world-class functional and cosmetic oculoplastic care for our patients.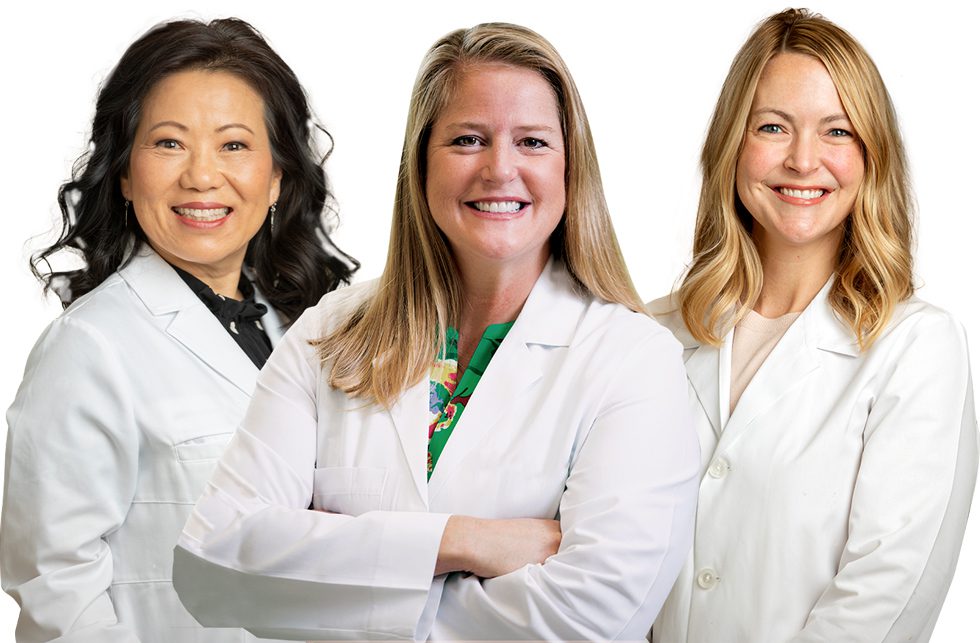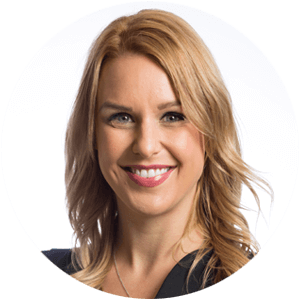 We can help you achieve the look you want with a customized plan using leading-edge fillers and injectables.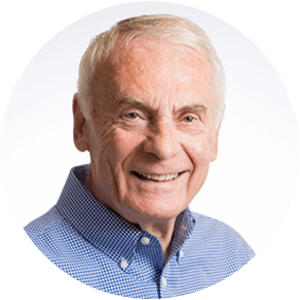 Upper and lower eyelid blepharoplasty can help you regain your full visual field and provide a more youthful look.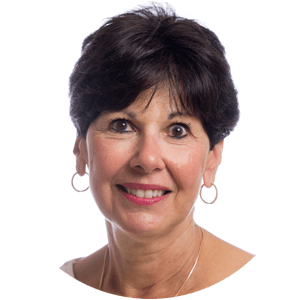 Let your radiance show! Rejuvenate your skin and minimize the appearance of fine lines and age spots.