Advanced Cosmetic Procedures
Laser Eyelid Surgery
Signs of aging often show up around the eyes. Droopy eyelids, sags and bags can make you look tired, even when you feel wide awake. Eyelid surgery can restore that youthful appearance to your eyes by removing unwanted fat and excess skin from the eyelids, so you look younger and more awake. We use many approaches to address droopy eyelids and eyebrows.
Brow Lifts
Brow lifts can be performed with various techniques. Endoscopic or minimal-scar brow lift is an advanced technique performed with a tiny fiberoptic lens camera system inserted at the hairline. In most patients, this endoscopic approach allows for the brow to be lifted with less swelling, scarring, hair loss and downtime compared with the larger scalpel incisions of a traditional brow lift. Our surgeons also adjust the brow depressor muscles during surgery to reduce the power of frown muscles between the eyes for a better outcome.
SkinTyte
The SkinTyte treatment is a non-ablative approach to skin tightening and is based on the principle of selective thermolysis. SkinTyte utilizes pulsed light technology to deeply heat your skin while cooling and protecting the entire treated surface. SkinTyte can be provided quickly and comfortably with no downtime. The end result is a more youthful appearance.
Intense Pulsed Light (IPL/BBL)
BroadBand Light (BBL), also known as Intense Pulsed Light (IPL) or the photo facial, is an innovative technology that sets new standards for skin conditions associated with aging, active life-styles, and sun damage. BBL energy allows Oculoplastic Surgeons of Oklahoma to precisely treat age and sun spots, small facial veins, and many other skin conditions. Your treatment will be tailored to match your skin type and your desired results.
Vascular Laser
Vascular lasers allows Oculoplastic Plastic Surgeons of Oklahoma to precisely treat visible vessels, broken capillaries, spider veins, vascular lesions and discoloration of your skin by using laser energy. Treatments are tailored to match your skin condition and desired result.
CO2 (Laser Skin Resurfacing)
The CO2RE (by Candela) Carbon Dioxide (C02) Fractional Laser Resurfacing removes layers of skin tissue in a fractionated method (columns of skin are removed, leaving the skin surrounding each column intact to aid in healing) to help reduce "age-spots" (also called sun freckles, liver spots, and lentigines), fine lines, wrinkles, scarring, uneven coloration, skin laxity, textural irregularities, dull tone, and a thinned collagen layer of the face, neck, and chest.
Erbium Laser
The erbium laser is a laser skin resurfacing procedure designed to treat the entire face and address minor imperfections of the skin, including brown spots, mild wrinkles and rough texture. The erbium laser delivers light energy directly to the face and removes the epidermis—the outermost layer of skin. The laser also works to stimulate collagen rejuvenation in the dermis—the skin's underlying layers.
Profractional™ Laser Therapy
ProFractional Therapy is a quick and comfortable laser procedure with little downtime, used for improving the overall appearance of your skin. The procedure is performed in your physician's office and can be custom tailored to your specific skin conditions and desired outcome.
Botox® Cosmetic
Botox Cosmetic is a simple, non-surgical procedure that smoothes the deep persistent lines between your brows that developed over time. Botox Cosmetic is a natural, purified protein which is injected in very low doses into the overactive muscles that cause lines to form. Botox Cosmetic works by blocking the transmission of nerve impulses to the injected muscles.
Dysport®
Dysport, is helps smooth the appearance of moderate to severe frown lines between the eyebrows without changing the look or movement of the rest of your face. Untreated muscles still work normally, so you can continue to express feelings naturally. It's the lines that disappear, not your expressions.
JUVÉDERM® XC
JUVÉDERM® XC helps replace the skin's Hyaluronic Acid (HA), which is lost as we age, adding volume to smooth away facial wrinkles and folds. JUVÉDERM® XC achieves its smooth consistency due to an innovative manufacturing process called HYLACROSS™ technology.
Radiesse®
Radiesse® is an injectable dermal filler that temporarily adds volume to help smooth moderate to severe facial wrinkles and has an immediate lifting and firming effect on the skin. Once injected, it does not only immediately add volume to the treated area, but over time, the calcium hydroxylapatite (CaHA) microspheres of Radiesse® begin to stimulate the production of the body's natural collagen.
Restylane®
Restylane® is a crystal clear injectable gel composed of hyaluronic acid, a natural substance that already exists in the body. Restylane® is nonanimal based and free from animal protein. Allergy pretesting is not necessary.
More than 10 million treatments have been performed worldwide since 1996. Restylane has through clinical evidence been proven to be safe, effective and long lasting. Restylane treatment provides an easy way to stay in control of your looks. It is a quick procedure, with minimal associated downtime. The results of a single treatment can be seen instantly.
Voluma® XC
JUVÉDERM VOLUMA® XC injectable gel is a smooth, colorless hyaluronic acid (HA) gel that contains a small quantity of local anesthetic (lidocaine). HA is a naturally occurring sugar found in the human body. The role of HA in the skin is to deliver nutrients and help the skin retain its natural moisture and softness. The addition of lidocaine helps to improve the comfort of the injection. JUVÉDERM VOLUMA® XC injectable gel is manufactured using VYCROSS® technology to give a specialized smooth-gel filler that produces long-lasting results at the treatment site.
JUVÉDERM VOLUMA® XC is delivered by an injection into the cheek and surrounding area of the mid-face to correct volume and fullness.
Xeomin®
XEOMIN (zeo-min) is a neurotoxin medicine that is injected into muscles and used to treat adults with blepharospasm (who have been previously treated with Botox® [onabotulinumtoxinA]). The active ingredient in XEOMIN is a type of botulinum toxin called incobotulinumtoxinA.
Blepharospasms can make everyday tasks quite difficult. XEOMIN works to interrupt signals from neurons that control the eyelid muscles. This interupption helps decrease the abnormal eyelid movements associated with Blepharospasms.
SCHEDULE YOUR CONSULTATION
Oculoplastic Surgeons of Oklahoma, located in northwest Oklahoma City, is dedicated to providing world-class functional and cosmetic oculoplastic care for our patients.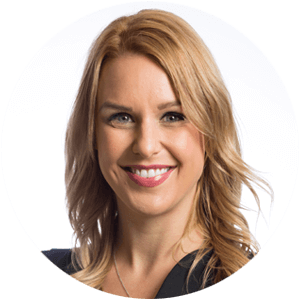 We can help you achieve the look you want with a customized plan using leading-edge fillers and injectables.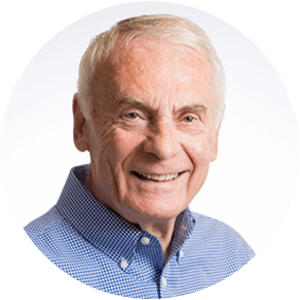 Upper and lower eyelid blepharoplasty can help you regain your full visual field and provide a more youthful look.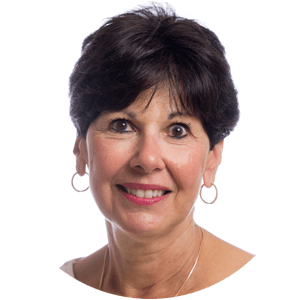 Let your radiance show! Rejuvenate your skin and minimize the appearance of fine lines and age spots.